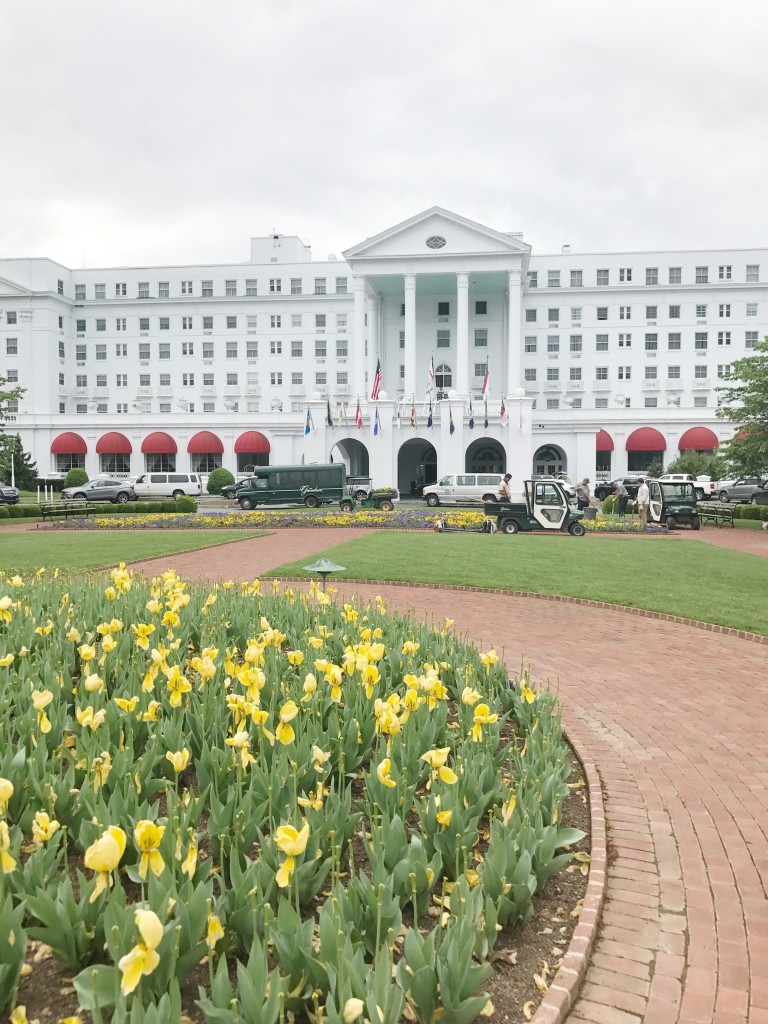 A few weeks ago, I spotted a post in the AKP Retreat Veterans group, for photographers, if you haven't checked it out click here, P.S. I'm not a photographer, I just help out with the planning/design & florals of some of the retreats. Anyways, I saw this post made by Sarah Campbell of Intrigue Designs asking for assistance for an upcoming wedding at The Greenbrier, a National Historic Landmark and world-class resort that has been welcoming guests from around the world since 1778. As soon as I saw the post, I got a little discouraged, just because it landed on the same day I had scheduled THREE styled shoots for our local Rising Tide Society #TuesdaysTogether chapter then would leave for Washington, D.C. the very next day for a full week. I spoke with James (my husband), my mom and dad if it would be a good idea to take on so much in one weekend. I knew I can't do it all but I had that gut feeling that this is something I needed to jump on and everyone was telling me the same thing.  I knew I wouldn't be able to do the whole day, even though I would have absolutely loved too. So I jumped out on a limb and messaged Sarah to see if I could just do half of the day and I got a message back, "Wonderful, I would LOVE to have you!" I literally did the happy dance!
I knew I had to plan this weekend out, just like a wedding! I took a hiatus from social media the whole week leading up to this whirlwind of a weekend about to take place. My clients are always first in my business so I wanted to get as much done for them as possible before I was gone for a week as well as get everything prepared for the the styled shoots as well as a trip to The Greenbrier. I tried to pick up all random things I would need from the store and my storage unit for the styled shoots that week, pack everything up and leave it at my door ready to pack in my car once I returned from The Greenbrier. I made the "brides" bouquet for one of the styled shoots at 7am the Friday I left for The Greenbrier. My husband has been to The Greenbrier several times for work, so he wanted to take me Friday to be my personal tour guide, which I loved. Before I started my personal tour, I checked in with Sarah (walked into Cameo Ballroom and it smelt ah-mazing with all of those flowers), she gave me an assignment, covering a Steinway Grand Piano along with several talented designers. My jaw dropped and I was so excited. I knew the next day would be a lot of work, so I went to bed at 9pm and woke up at 4am the next morning ready to go! I arrived at The Greenbrier, first one there (seriously too excited) and greeted by Sarah, immediately started working straight until noon! I kept looking at the "Love Clock" in the North Parlor of The Greenbrier and it was at 11:27, I checked it and it wasn't moving so I slipped out my phone and it was 11:59a!! (You'll see in one of the photos below that was taken on Friday!) I was like oh no, I've got to go and said my goodbyes while running out the door. Jumped in the car to pick up James and drove to my house (2 hours and 15 minutes away, literally timing it down to the minute), packed up my car and James' truck and off to Sleepy Hollow Golf Club for the Rising Tide Society #TuesdaysTogether styled shoot event AND made it right at the set-up start time!! All I can say is thank goodness!! I wouldn't have traded it for the world! To get to experience the magic created at The Greenbrier for a REAL wedding AND at our #TuesdaysTogether styled shoot event!! It is mind blowing when several creative come together and create something that is truly beautiful! Keep a lookout, a post will be coming of our styled shoot event as well as of that gorgeous Steinway Grand Piano I had the opportunity of working on!!

Every detail of The Greenbrier is just breathtaking! Everywhere I looked there is something new that inspired me from the colors, the light fixtures, the floors to the walls around every corner, literally EVERYTHING! I loved every minute visiting this gorgeous luxury resort, if you haven't been you are truly missing out! Enjoy these iPhone shots from my personal tour at The Greenbrier with James.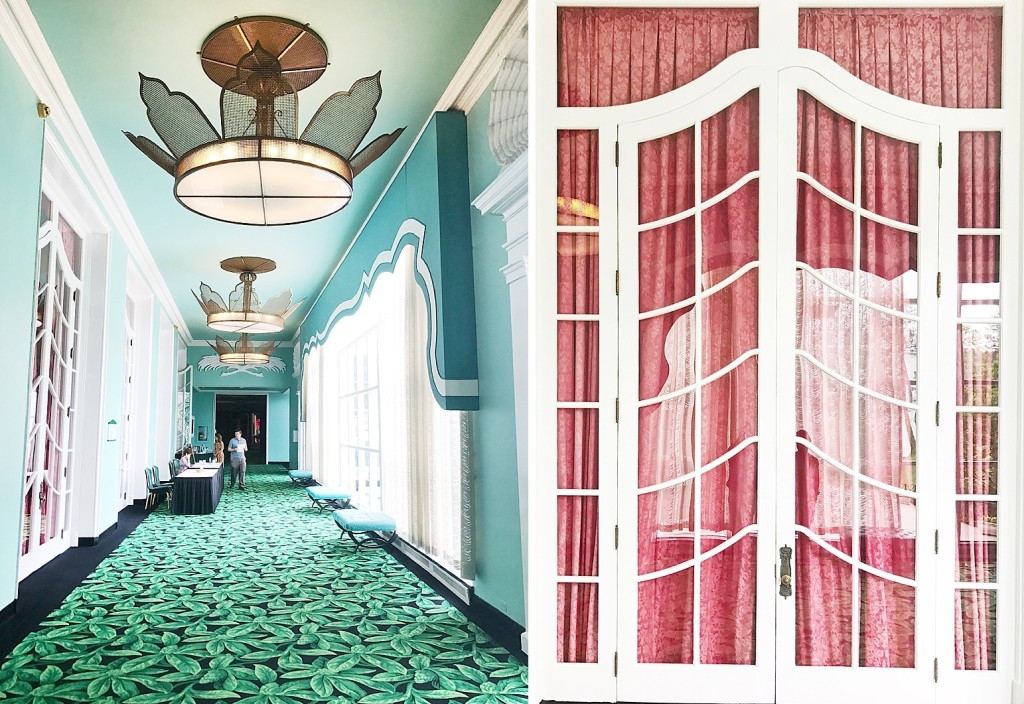 These light fixtures!!! All the heart eyes!!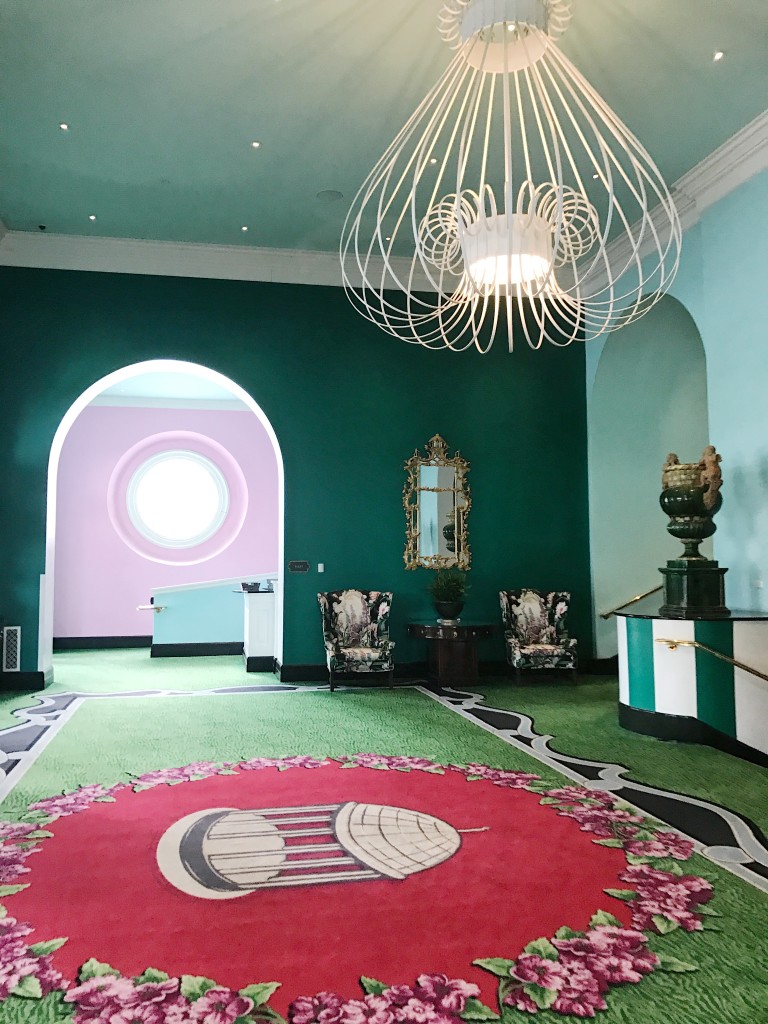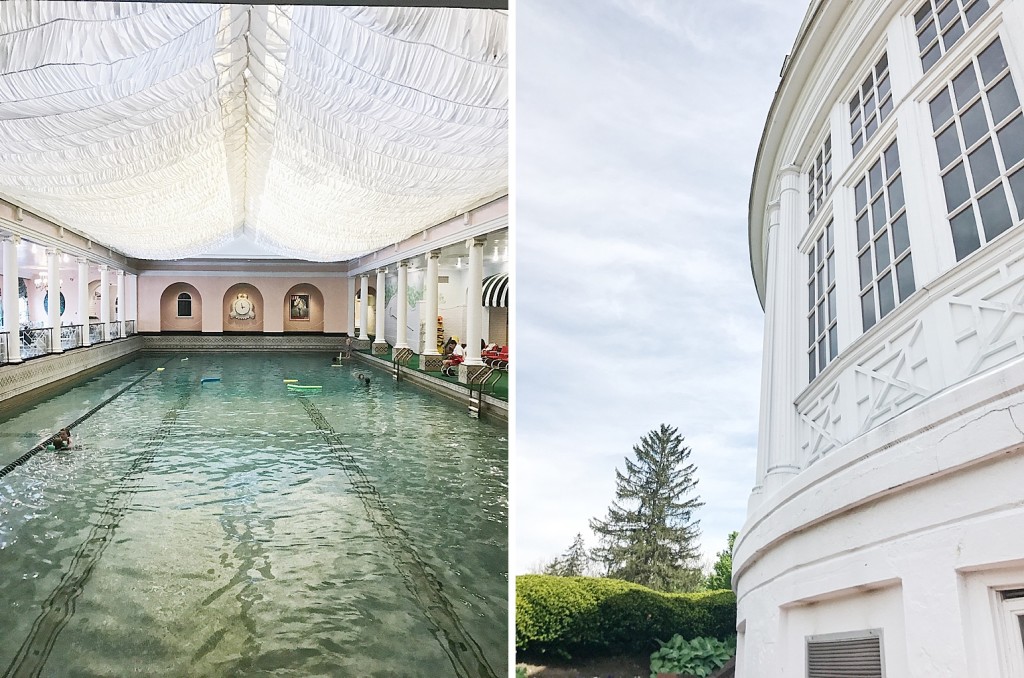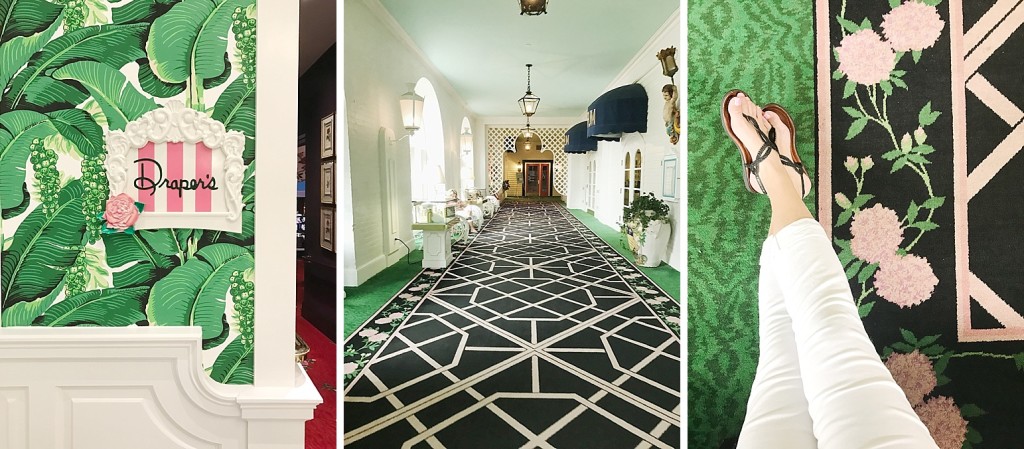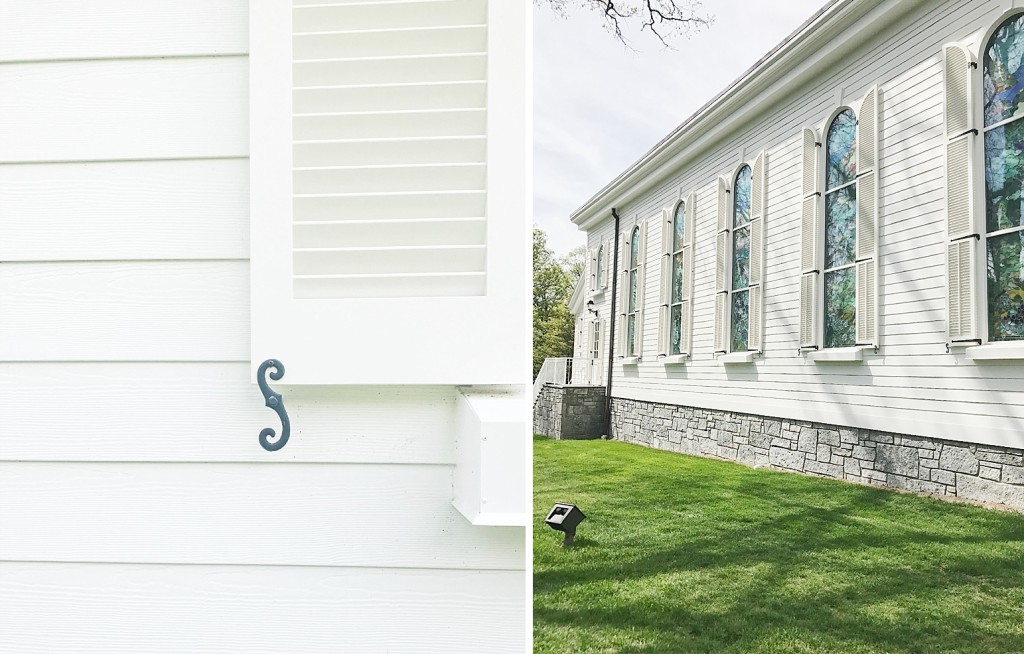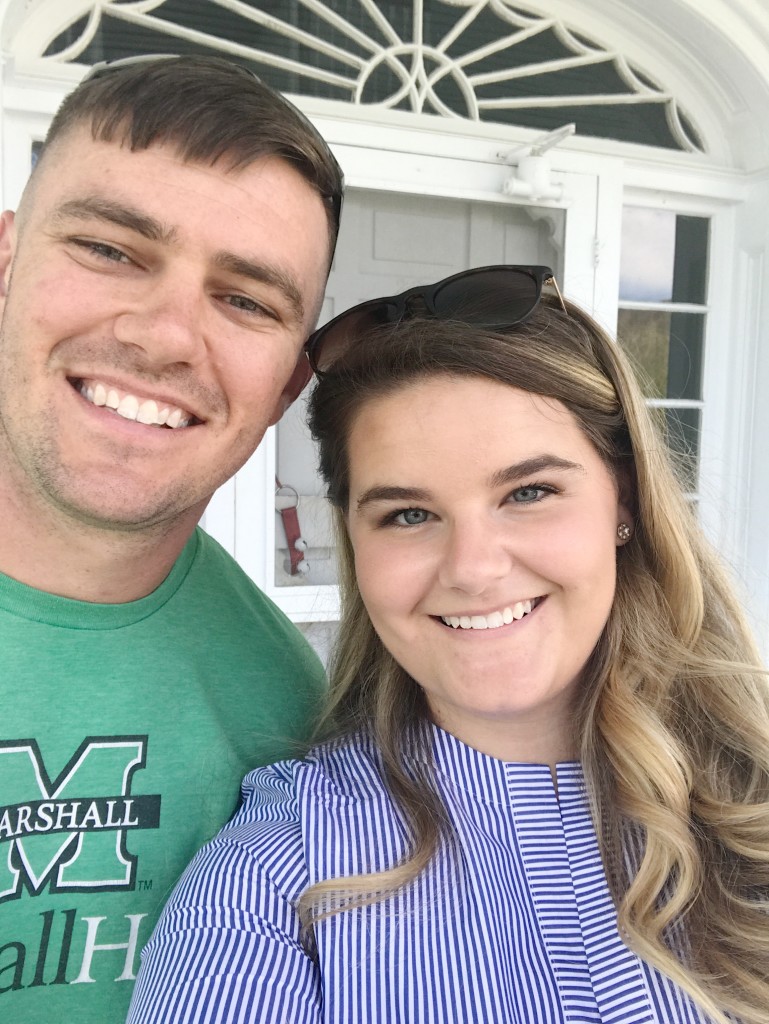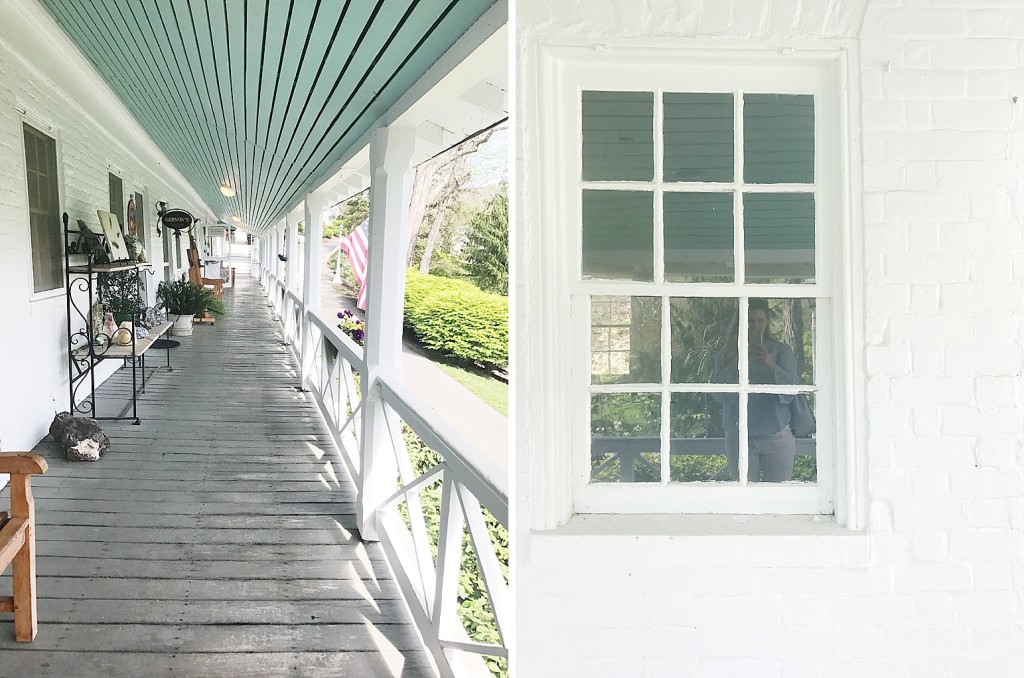 Dorothy Draper, you are ah-mazing! The bow on these drapes was the perfect touch!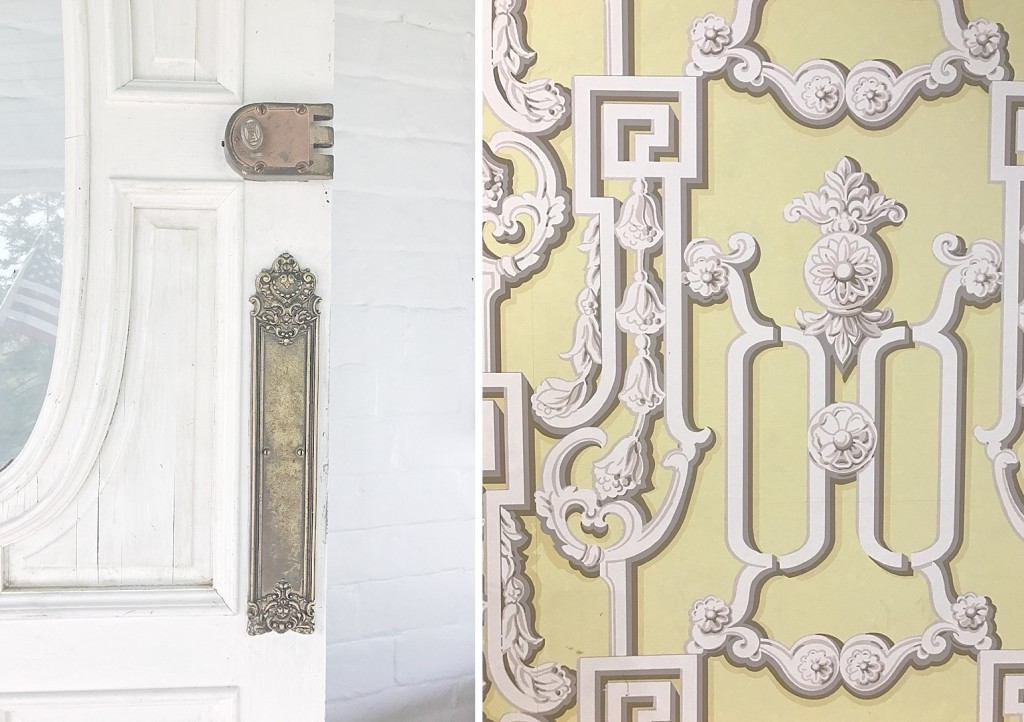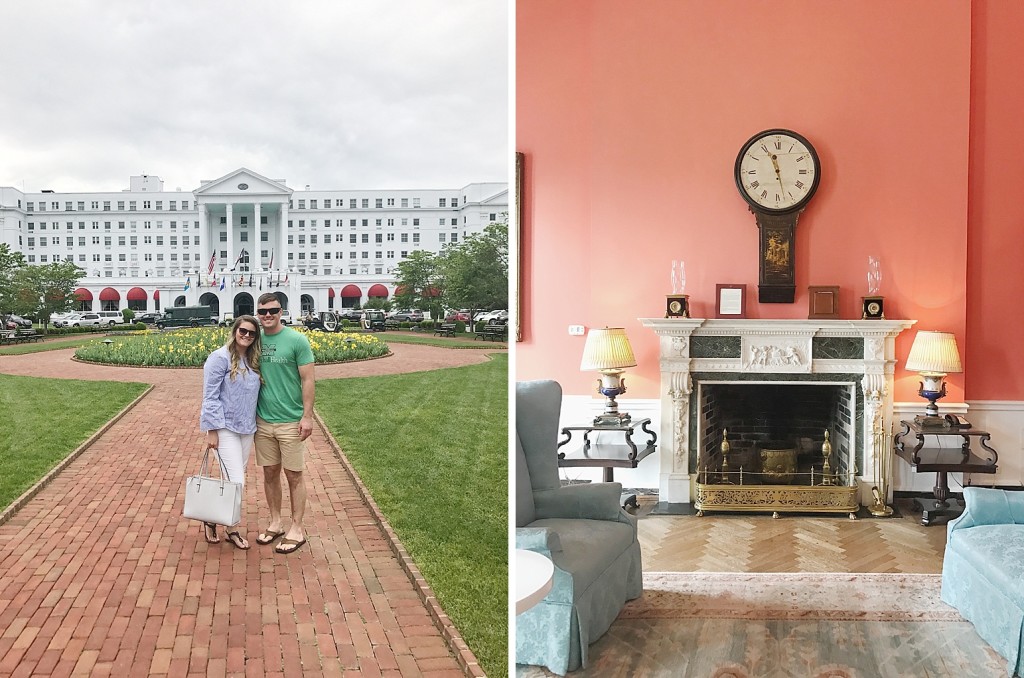 Look at the 'Love Clock,' 11:27!! But on a serious note, how cool is it that I helped cover a grand piano in the same room Emily Maynard from The Bachelorette had one of her one-on-one dates. AND new season starts May 22nd, who is excited for Monday nights??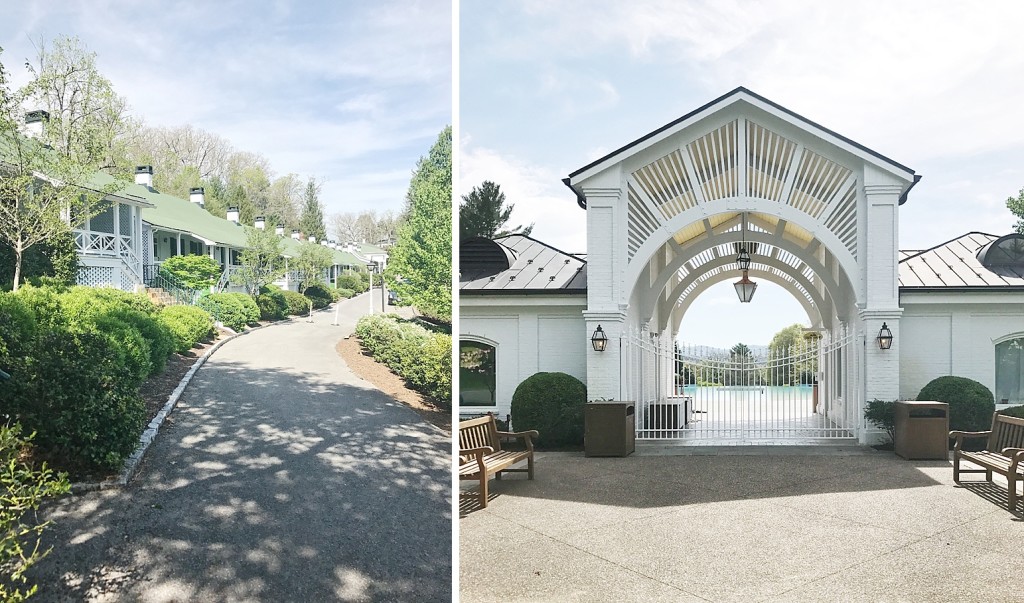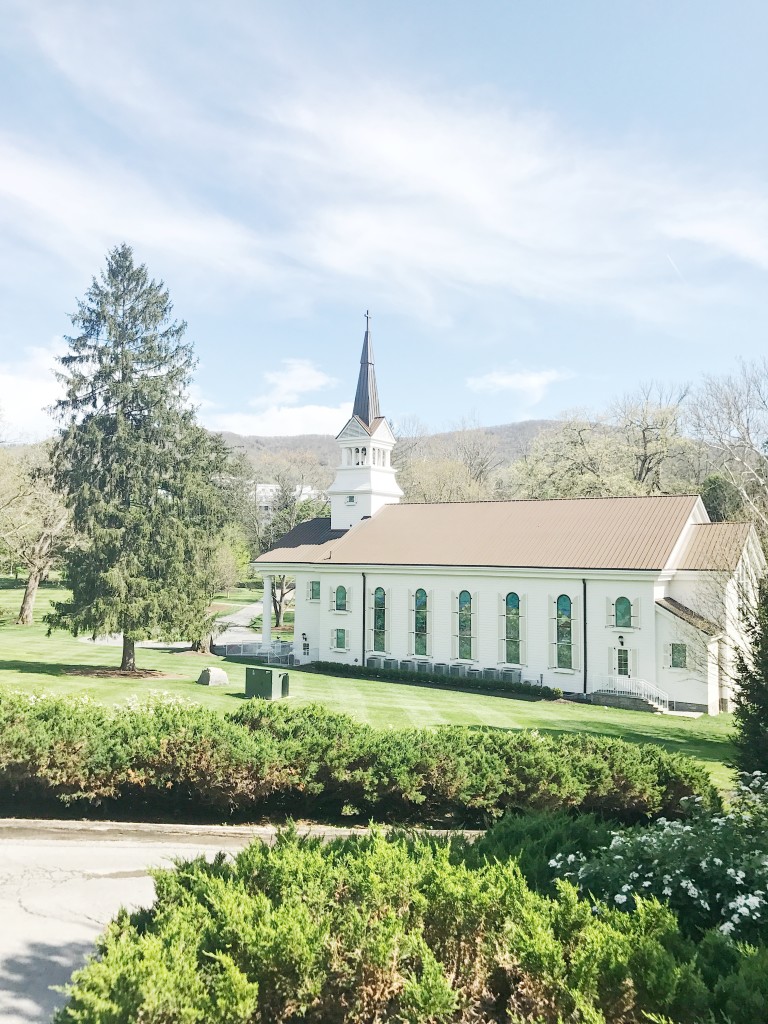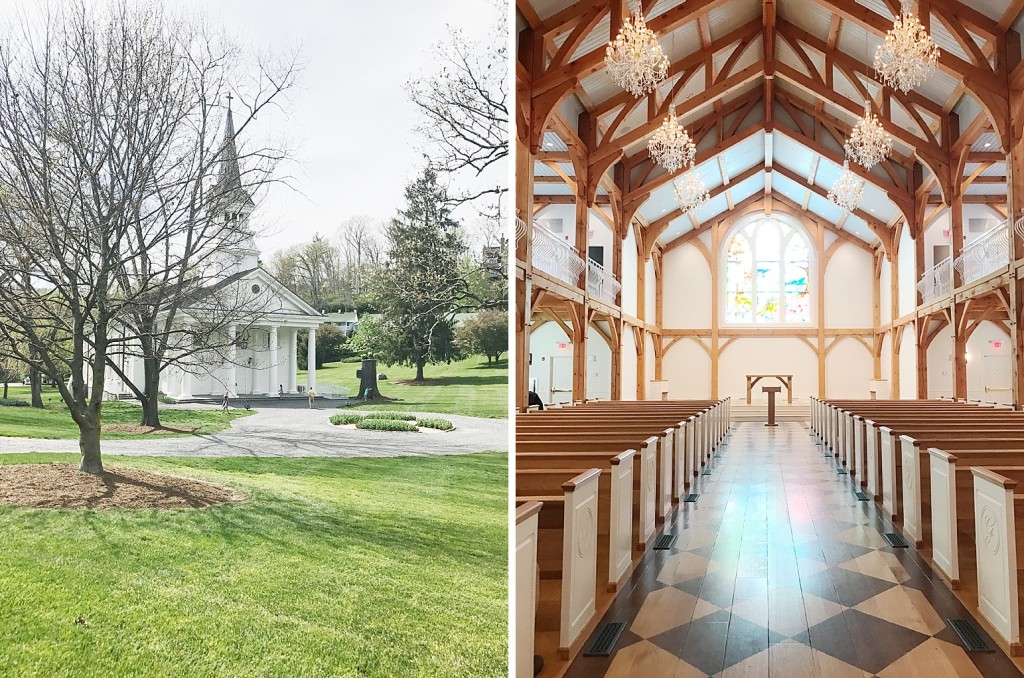 Pictures does not do The Greenbrier Chapel justice! It is exquisite! The stain glass is to die for!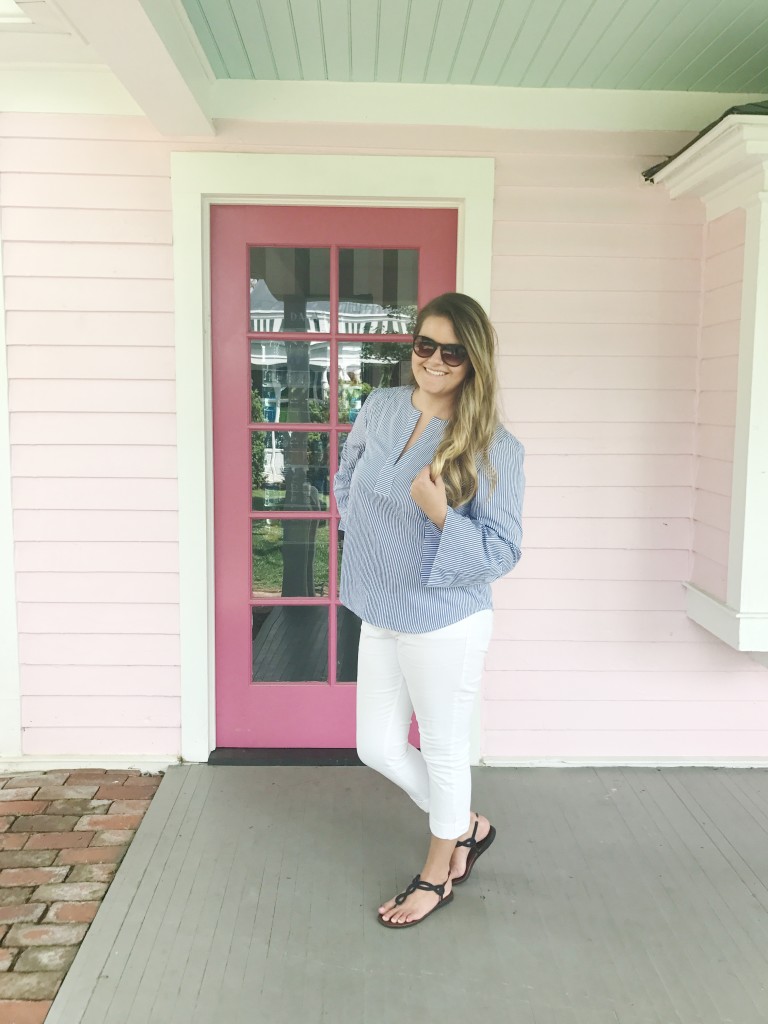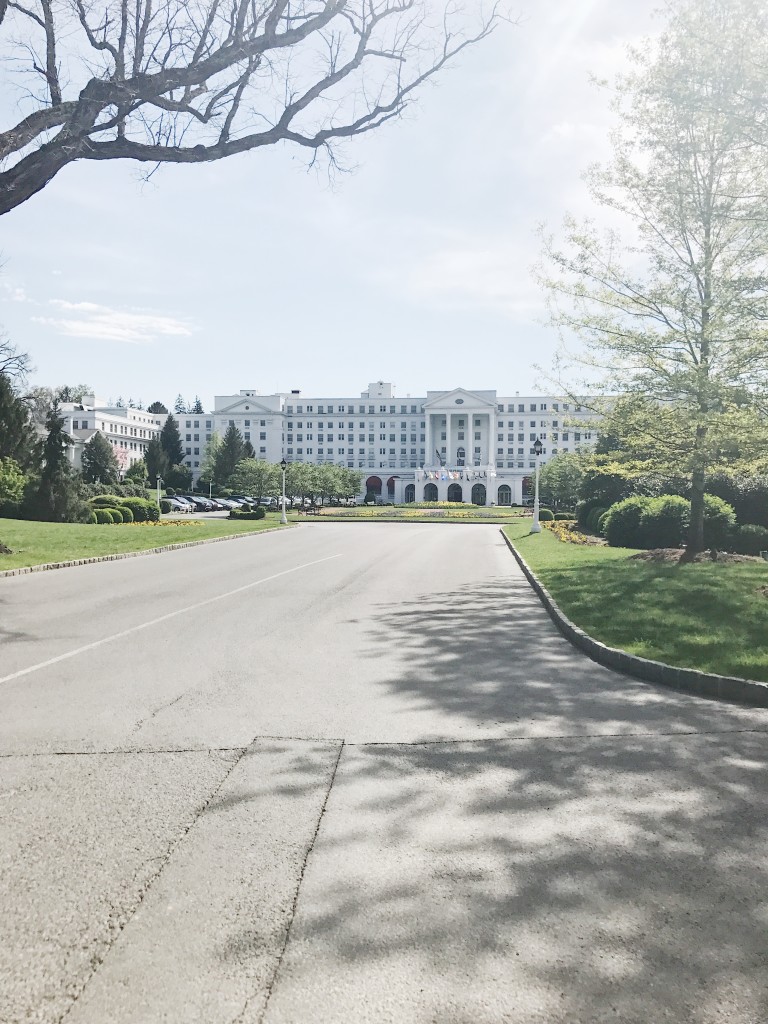 Until next time, The Greenbrier!
xo,